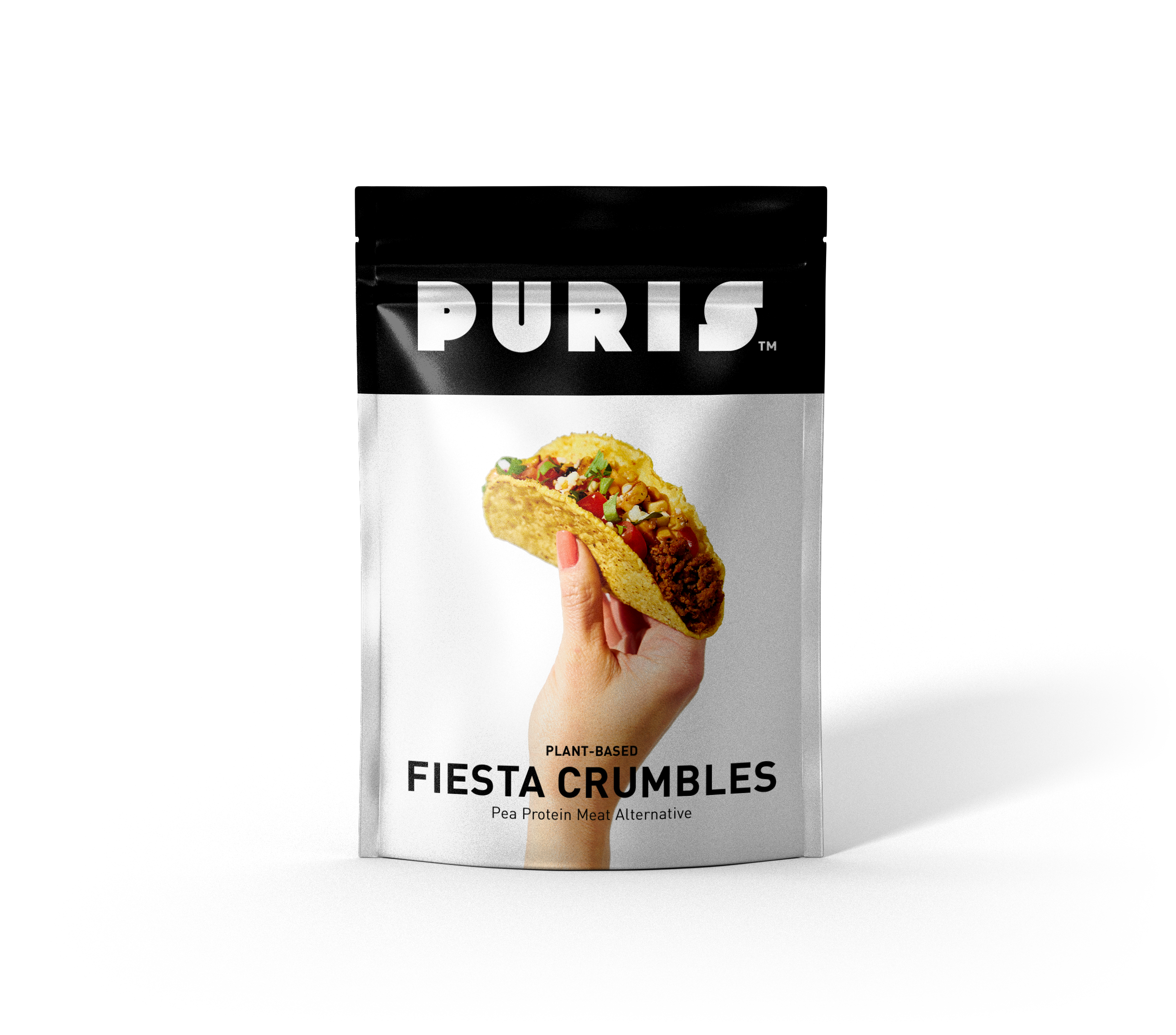 Member Access
PURIS Textured Pea Protein Taco Mix
New
Simply crafted with PURIS™ non-GMO, plant-based textured pea protein and taco spices. Loaded with protein and is a quick and nutritious meal.
Plant Based

Vegan

Grown in the USA

Made in the USA

Organic

Non-GMO

Glyphosate Free

Soy Free

Gluten-Free

Allergen-Friendly
---
Attributes
Excellent source of plant-based protein.
---
Features
Available in organic, naturally sugar-free, no added sugars.
---
Benefits
20g protein, sugar free, 0g saturated fat, 100 kcal per serving.
---
More about this product
As consumer tastes and concerns change, conventional food makers have struggled to stay relevant. PURIS helps companies bring forward new options that fit the way their customers think and eat now. After years of "healthy" food with questionable taste and dubious history, people expect to have it all: taste, nutrition, safety and sustainable practices. By focusing on customer needs, expansive applications and global implications (not just dollars and cents), we stand out from business as usual and get companies excited about the potential. PURIS™ Textured Pea Protein Taco Mix is a delicious option for consumers.
Attributes
Purchasing
Sustainable Sourcing
Non-GMO
Our non-GMO seeds are naturally bred for use in our foods and ingredients.
Gluten-Free
Internally tested to ensure our food and processing meets the standard of gluten free.
Read Our Commitment to Quality
Transparent Supply Chain
PURIS™ Proteins have nothing to hide, both on the label and behind the scenes. All PURIS™ Peas are grown in the USA.
Seed Genetics
For a better food future, go back to basics. Simple, minimally processed PURIS ingredients are grounded in trust from the seed up. Our end-to-end process begins with naturally bred non-GMO seeds, continues with our network of certified-organic U.S. growers, and carries through contamination-free processing facilities. The result is super-clean foods the most conscientious eater can love.
Supporting Sustainable Farming
Our mission to connect growers, makers and eater has always been grounded in building sustainable solutions for the PURIS Grower Network. United with our network of forward-thinking growers, PURIS is leading the world away from untested sources and impacts to restore knowledge, control and trust to our food system.
Future of Food
By using PURIS ingredients in your products, our story of sustainability can become a foundational proof-point for your customers.
Learn More
---
Product Comparison Matrix
| | PURIS™ Textured Pea Protein Taco Mix |
| --- | --- |
| Plant-Based | |
| Allergen Friendly | |
| Non-GMO | |
| Available in Organic | |
| Gluten-Free | |
| Made Without Soy | |
| Clean Label | |
| Made in U.S.A | |